Qualified And Certified Assistance
for hardware and software systems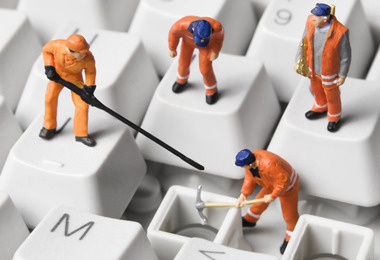 Support Services
MTK offers full support to customers for all areas of expertise such as structured cabling, wireless systems, video surveillance systems, VoIP telephony, configuration and troubleshooting of data network devices (routers, switches, servers, access points, firewalls, etc.), components PC hardware, specific software applications.
We provide specialized assistance services at low cost to SMEs, schools and public administrations. Our customers, in case of difficulty, know they can count on our prompt intervention. Attention to the customer has always been the foundation and starting point of all our activities.
The assistance service (in particular) is provided in three different ways:
Remote assistance, through a teleassistance program that can be downloaded from our website;
On-site, at the customer's site;
On-centre, in our laboratory.
Customer service
before, during and after purchase

Customer support and assistance before, during and after the purchase of a product or service are our "focus point".

Our address
---
MTK s.r.l.
Via Raccomandata, snc
81037 – Sessa Aurunca (CE)
Tel: +39 0823.935490
Fax: +39 0823.1763002
Working hour:
8.30 - 13.30 / 14.30 - 18.30
9.00 - 13.00